faq and review tab content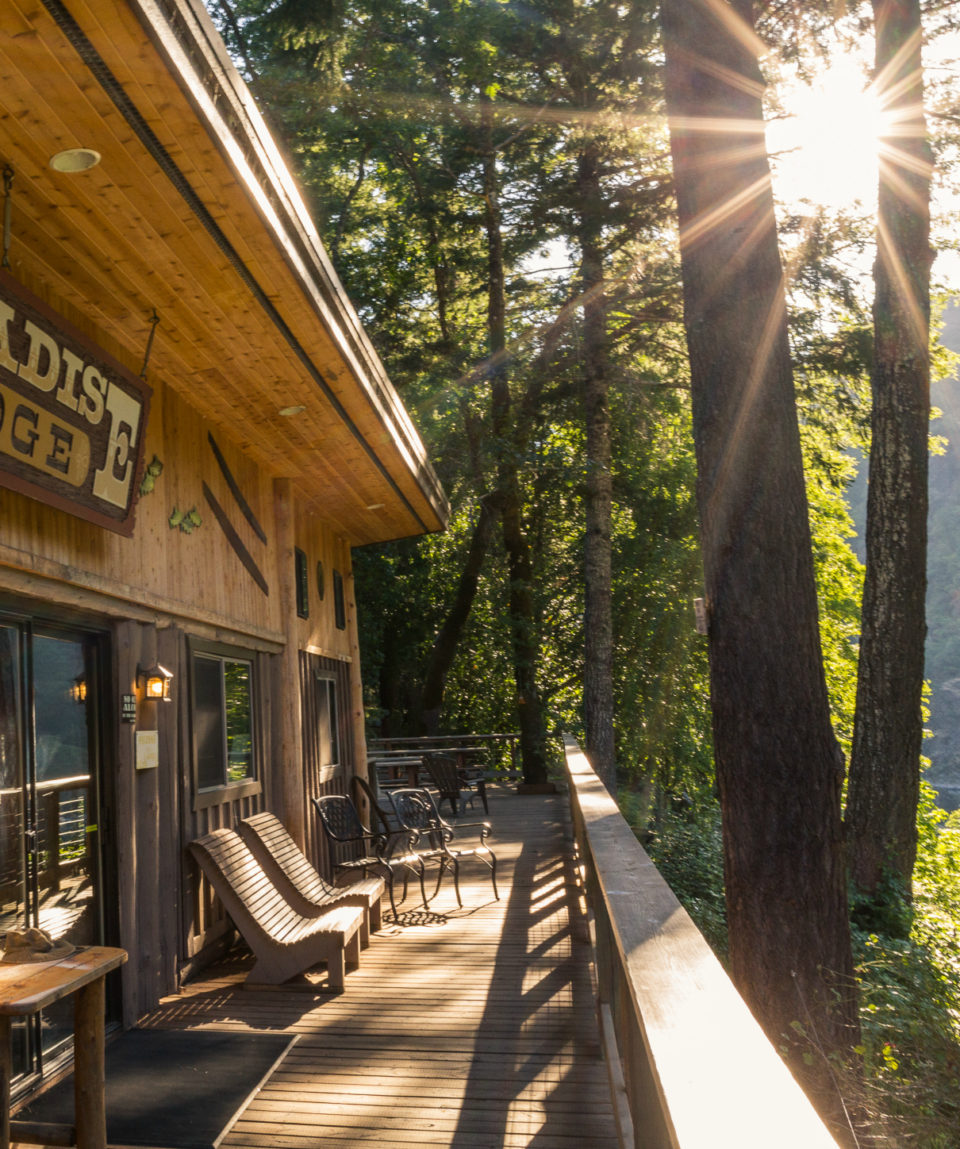 4 Day Hiking Trip – Raft Supported, Lodge to Lodge
Lodging & Meals at Morrisons Lodge are included before your trip's departure!
Join us for a wonderful escape from the modern world on a unique and rare digital detox vacation. For four days, your feet (and our outstanding guides!) will lead you on an adventure through a remote wilderness that will invigorate your soul.
These multi day trips are offered from May through mid-June and September through October. From the first night at the historic Morrisons Lodge to the van ride back to where you began, this trip is an all-inclusive adventure of a lifetime. Enjoy our four-course gourmet dinner overlooking the Rogue River at Morrisons Lodge the night before your trip, and our Country Breakfast Buffet before your trip departure.
Our hiking trips begin at Grave Creek trailhead about 30 miles west of the town of Grants Pass. The elevation at the trailhead is 689 feet and at Foster Bar the elevation is 474. There are ups and downs, forest and meadow, and a raft to ride whenever you please. The trip takes 4 days and 4 nights.
The Paradise Hike is a special version of this trip that includes a night a Black Bar Lodge and two nights at Paradise Lodge. As a bonus, you will float the Rogue River's most exciting rapid: Blossom Bar. This is for people who have gone on our hikes and want to explore another itinerary on this famous trail, those that would like to try their hand a Blossom Bar Rapid, and those that want a few more miles on the trail (4 more miles total).
4 Day Hiking Trip – Raft Supported, Lodge to Lodge
Wild and Scenic Rogue River
Spring: $1,349.00 per person
Fall: $1,399.00 per person
Vacation Style Holiday Type

Activity Level
* Trip price subject to 3% BLM fee and $10.00 USFS per person user fee. All reservations for hiking are based on double occupancy. Bookings must be done in even-numbered groupings. No Singles or odd number groups can be accommodated due to lodge space.