Space is still available for the 2023 Season! For great savings on some upcoming trips, Check out our Deals and Specials Page
It is never too early to get your next year's vacation reserved! We are currently taking Reservations for our 2024 Season; if you book a 2024 trip by October 31st, 2023, you will receive 2023 prices for your 2024 trip.
Welcome to the Rogue River!
Morrisons Rogue Wilderness Adventures has been a leader in rafting trips and adventures for over 50 years. Below is a set of hand-picked whitewater rafting adventures that we think are the best the Rogue River has to offer.
We invite you to explore your options and find out what next adventure awaits.
If you are considering a trip with us we strongly encourage you to look at our Essential Eligibility Requirements and double-check you are up for the adventure.
Multi-day Rogue River Rafting Trips
Our multi-day whitewater Rogue River rafting trips float through 40 miles of the Wild and Scenic Section of the Rogue River. This remarkable stretch of river features over 20 class II-IV rapids through pristine wilderness. Your days are spent floating on a raft or single-person kayak with stops for riverside lunch and visits to historic sites and side creek swim holes.
Day Rafting Trips on the Rogue River
A great way to spend a day! We offer 2 types of trips; a family-friendly float on the recreation stretch of the Rogue and an exciting whitewater class IV stretch, Nugget Falls.
On our recreation stretch, lush forest, abundant wildlife, and historic mines dot the shore as you float through several class 2 whitewater rapids and one class 3 rapid. This stretch is offered as a half-day am, half-day pm, or full-day trip.
Want to take your adventure up a notch? Join us for an action-packed half-day whitewater river rafting trip on the famed 'Nugget' stretch of the Rogue River. With 2 class IV drops, this stretch offers big splashes, tall drops, and, of course, smiles for all.
Join us for a day with friends and family on one of our scenic day trips!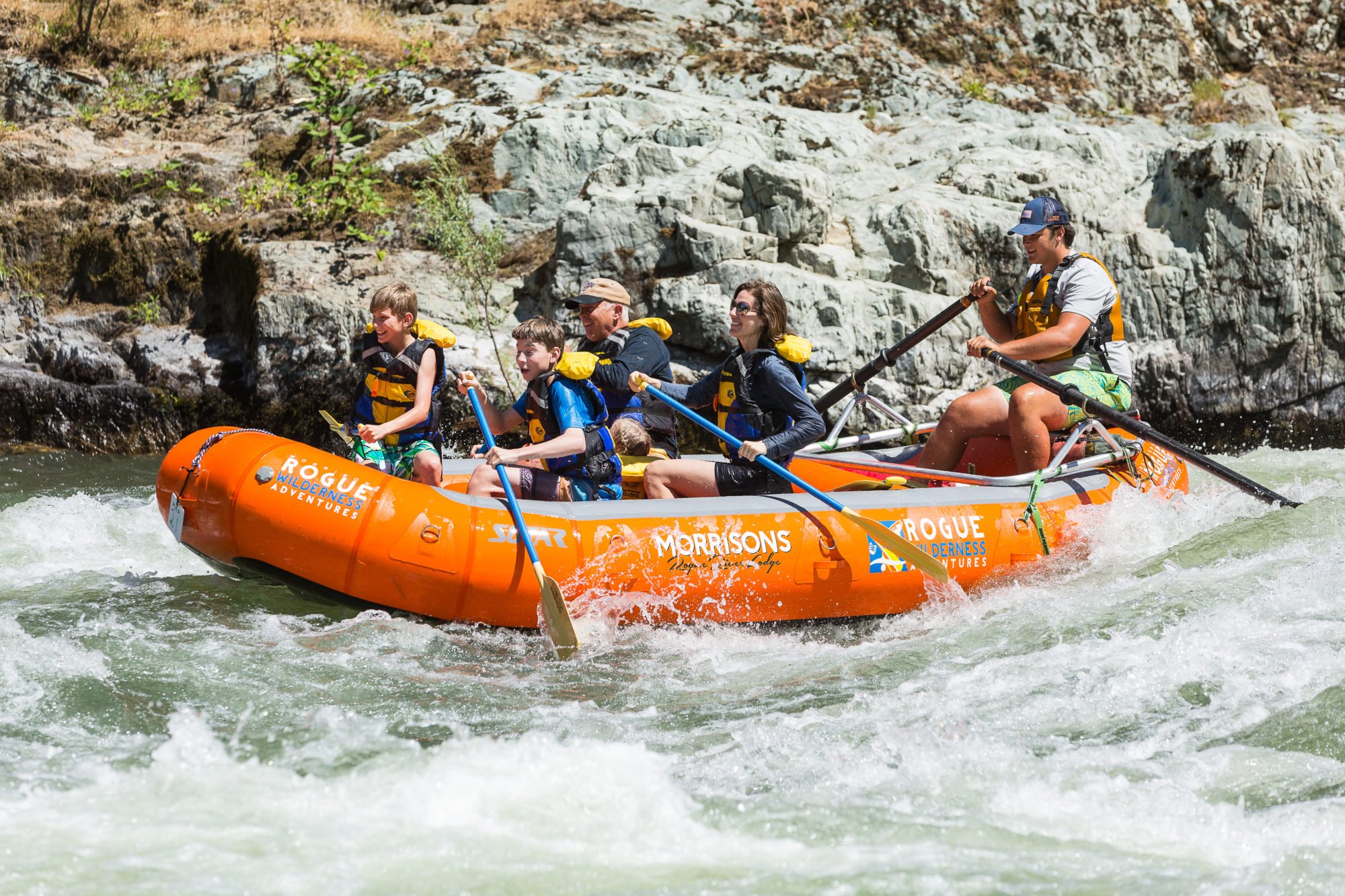 Adult $129 Youth $109 Age 6-11
Book Now
Trip Details
Adult $99 Youth $79 Age 6-11
Book Now
Trip Details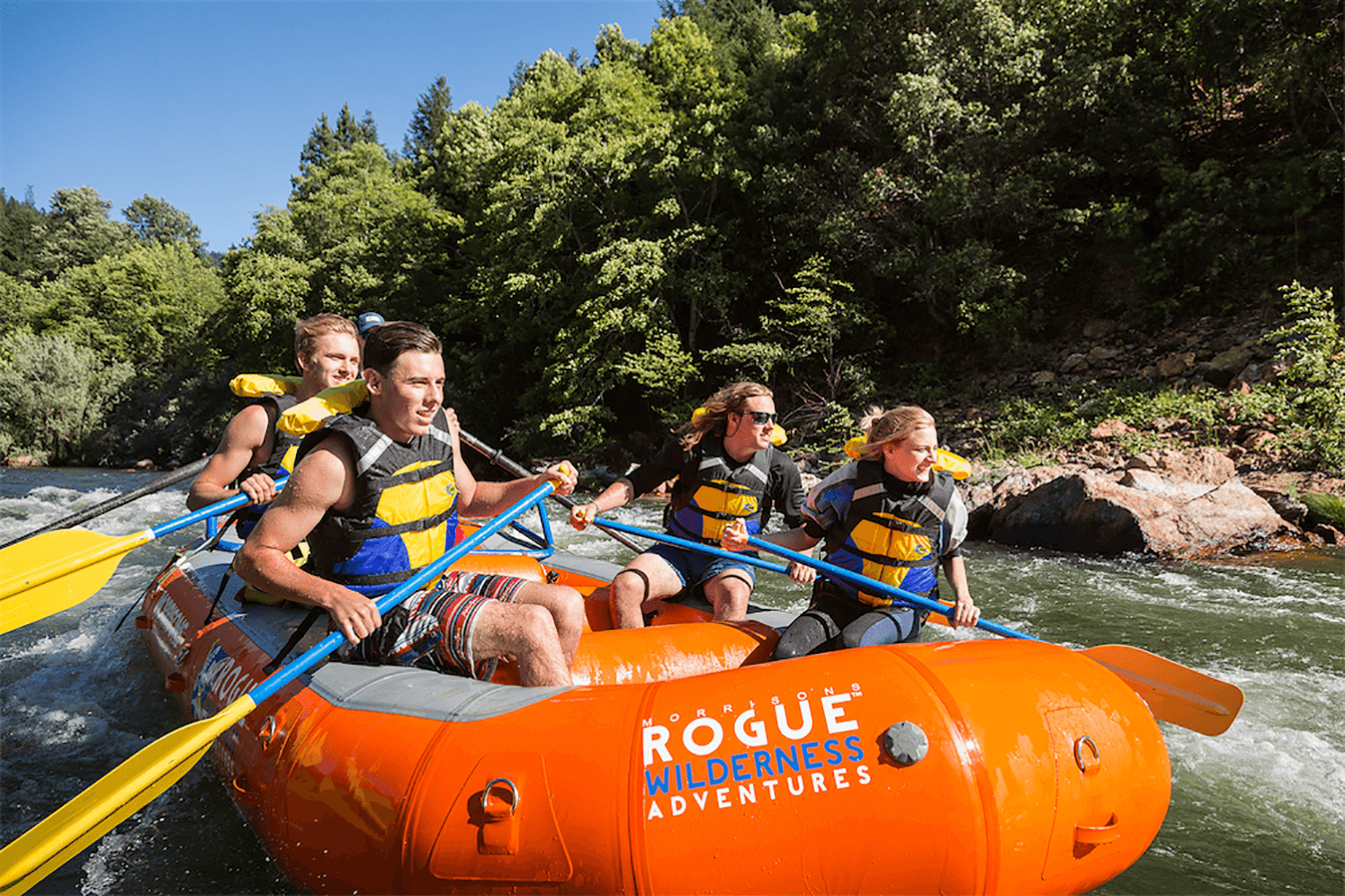 Adult $99 Youth $79 Age 6-11
Book Now
Trip Details
Group Rafting Trips
Morrisons Rogue Wilderness Adventures loves working with groups. Be it a family reunion of 60 or a birthday party of 12 we are happy to do whatever it takes to make your trip memorable.
Please contact our office at 1-800-336-1647 or email us and speak to our group coordinator for an outline of pricing and other group benefits.