faq and review tab content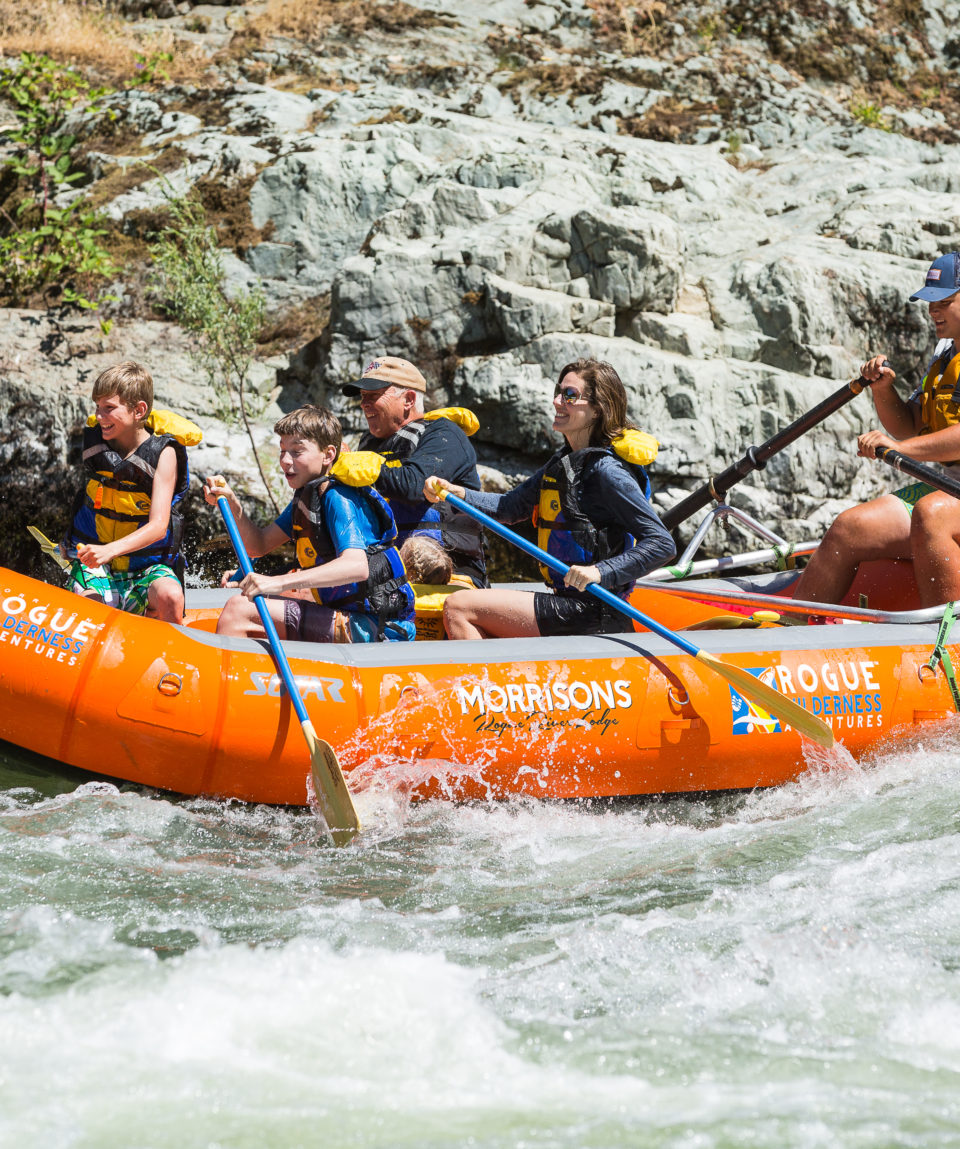 Full Day Rafting Trip
(Class II, III)
Robertson Bridge to Argo Rapid
Join us for a day of splashes, rapids, and summer fun our full day whitewater rafting trip. This trip covers 18 miles of the beautiful Rogue River and boasts many riffles and several class II and III rapids. It is a great stretch for beginners, families, or people simply interested in a day of fresh air, sunshine, and fun. In the morning, you'll experience a few of the smaller rapids and see numerous Bald Eagle nests and wildlife habitats. The raft will float through the heart of famous Hellgate Canyon, which has appeared in many movies such as 'Gunsmoke', 'Butch Cassidy and the Sundance Kid', and 'River Wild' (Don't worry though, no waterfalls!).
For lunch, we will pull over at Morrisons Rogue Wilderness Lodge for BBQ lunch and refreshments.
After a satisfying lunch, you will head back out on the river where the number of rapids increases and the canyon becomes more remote as it heads through Bailey Creek Canyon and the famous Argo rapid.
At the end of the day, we will bring you back to where you started your trip, our warehouse in Merlin. Want to stay at Morrisons Lodge for the night? No problem. We can drop you off on the way.
Recreation Section Full Day Trip
Robertson Bridge to Grave Creek
(18 mile float)
Adults: $95.00*
Youth: $85.00*
(6-11 years old)
Vacation Style Holiday Type

Activity Level