Wilderness Lodge to Lodge Trip Menus
At Morrisons Rogue Wilderness Adventures, we strive to accommodate specific food needs. However, when staying at lodges in the Wild and Scenic corridor, we do not have control over what the lodges serve or access to their kitchens. Fortunately, the lodges generally provide large, hearty meals, with plenty of food for everyone. We want you to be comfortable and happy with each meal, so please review the Morrisons menus and see if the offerings suit your dietary needs. If you think you will require more food or have other dietary restrictions, you may bring some food items with you.
IMPORTANT NOTES:
If you bring food, it needs to be 'warm up' only. The kitchens will not be able to prep or cook meals, nor do they allow us to do so. If you wish to bring additional meals, we suggest making them at home, storing them in a freezer-safe Ziploc bag, and freeze until your trip. Then bring your freezer meal with you, and give it to your guides to store for you.
The menus below are the 'normal' lodge menus. They can and will make menu changes for any reason. For example, they may swap chicken for turkey, or a broccoli casserole for a potato casserole.
Please note that there is an 'Upper' Lodge that serves the menu below, and a 'Lower' Lodge, where the guides will cook for you. Which location you will visit depends on the day of the week and time of year. Please ask the office staff which lodges you are staying in. Cookies and lemonade are available upon arrival.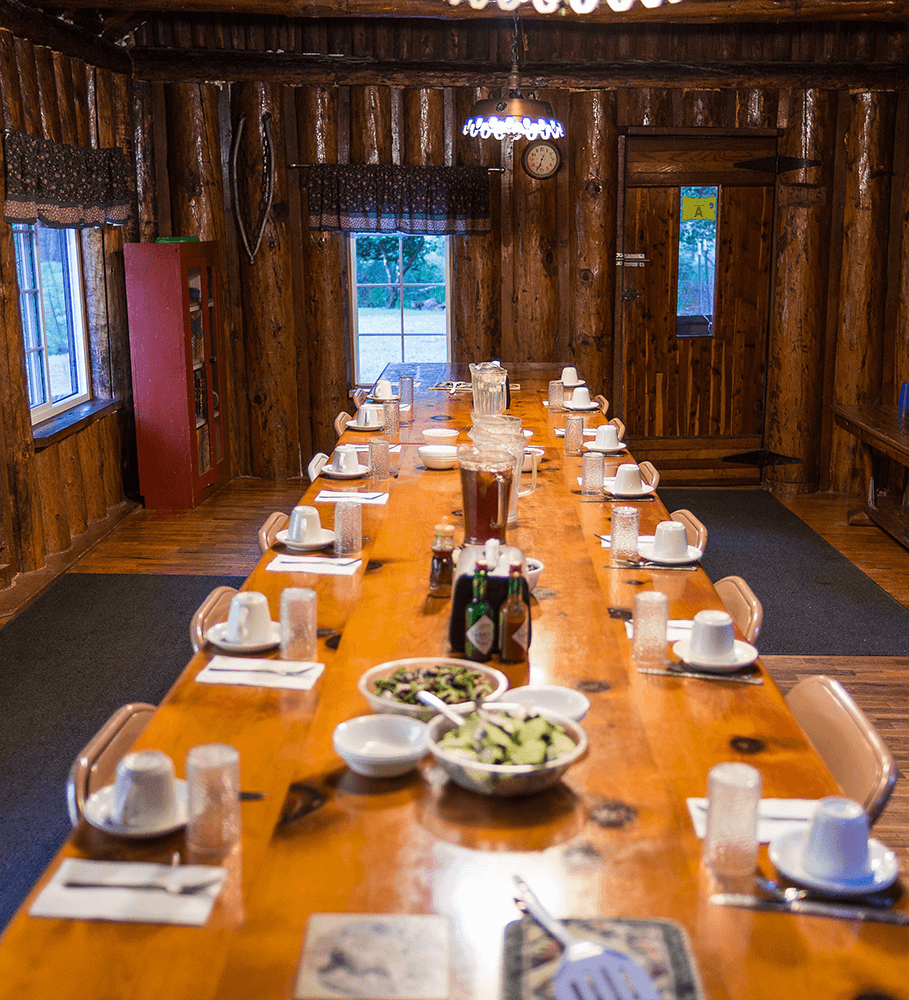 Dinner
Protein: Usually turkey, fried chicken, or pork chops
Sides: Mashed potatoes with gravy,
Sautéed garden vegetables,
Bean salad,
Tomatoes from the garden with ranch dressing,
Fresh-cut cucumbers,
Salad with ranch or Italian dressing,
Fresh homemade dinner rolls with local jam,
Vegetarian Enchiladas,
and/or Pork or chicken enchiladas.
Breakfast
Fried eggs,
Ham,
Hash browns,
Cantaloupe,
and/or Pancakes with blueberry/maple syrup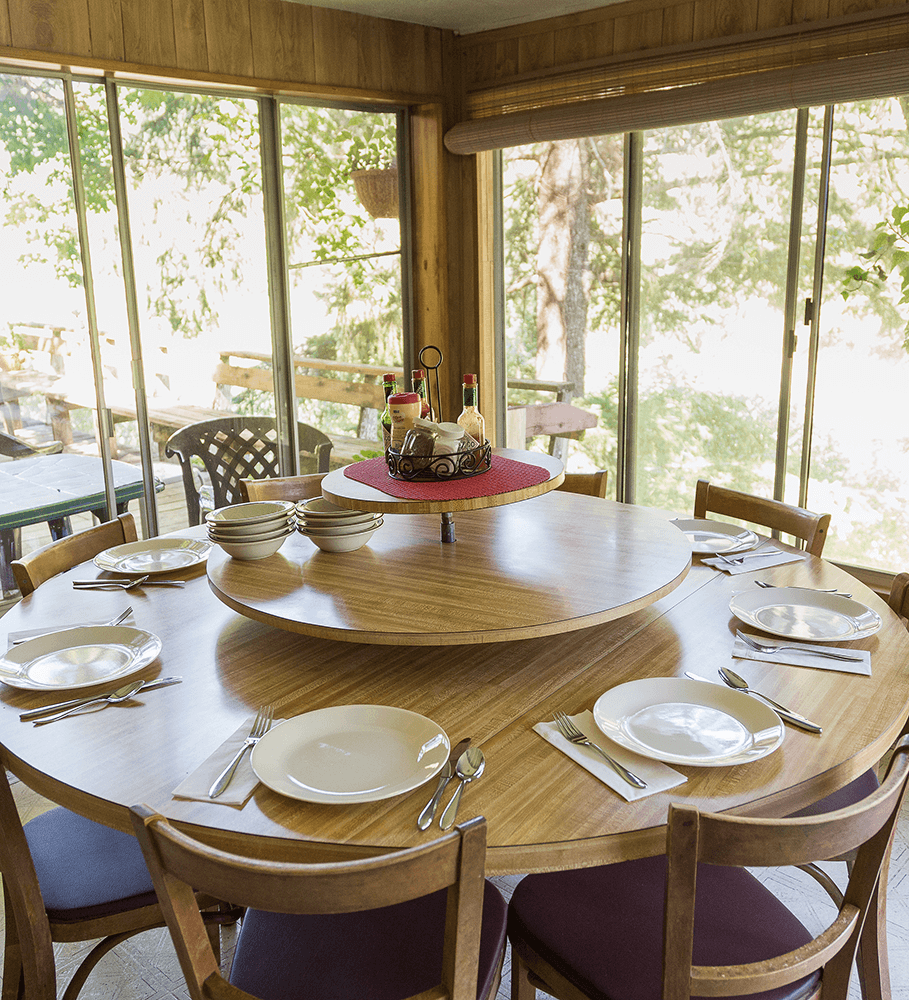 Dinner
Protein: Fried Chicken or Ribs*
Casserole: Broccoli and cheese, or corn and cheese with bread crumbs
Salad with homemade french dressing,
Homemade bread,
Homemade marionberry jam,
Steamed vegetables,
and/or Corn on the cob
*Vegetarian patty on request
Breakfast
Egg casserole with veggies and cheese,
Bacon,
Country fried potatoes (no dairy),
Cantaloupe,
Homemade blueberry,
and/or bran muffin
Appetizers vary: Local cheeses, sesame meatballs, chicken wings, chips & salsa, and dip & crackers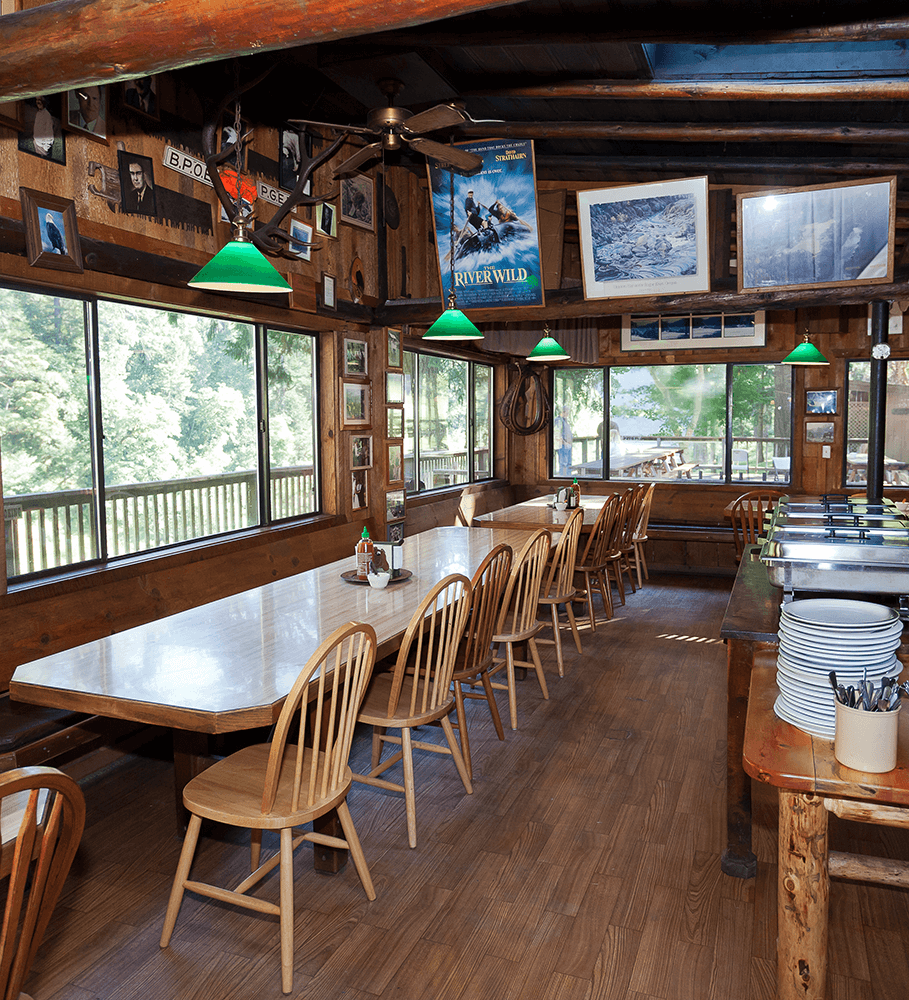 Dinner
Protein: Chicken and ribs or steak
Bean salad,
Olive bread,
Broccolini or asparagus,
Mixed green salad,
Rice pilaf,
& Dessert
Breakfast
Scrambled eggs,
Bacon and sausage,
Cornflakes French Toast,
Yogurt/cereal,
& Melon