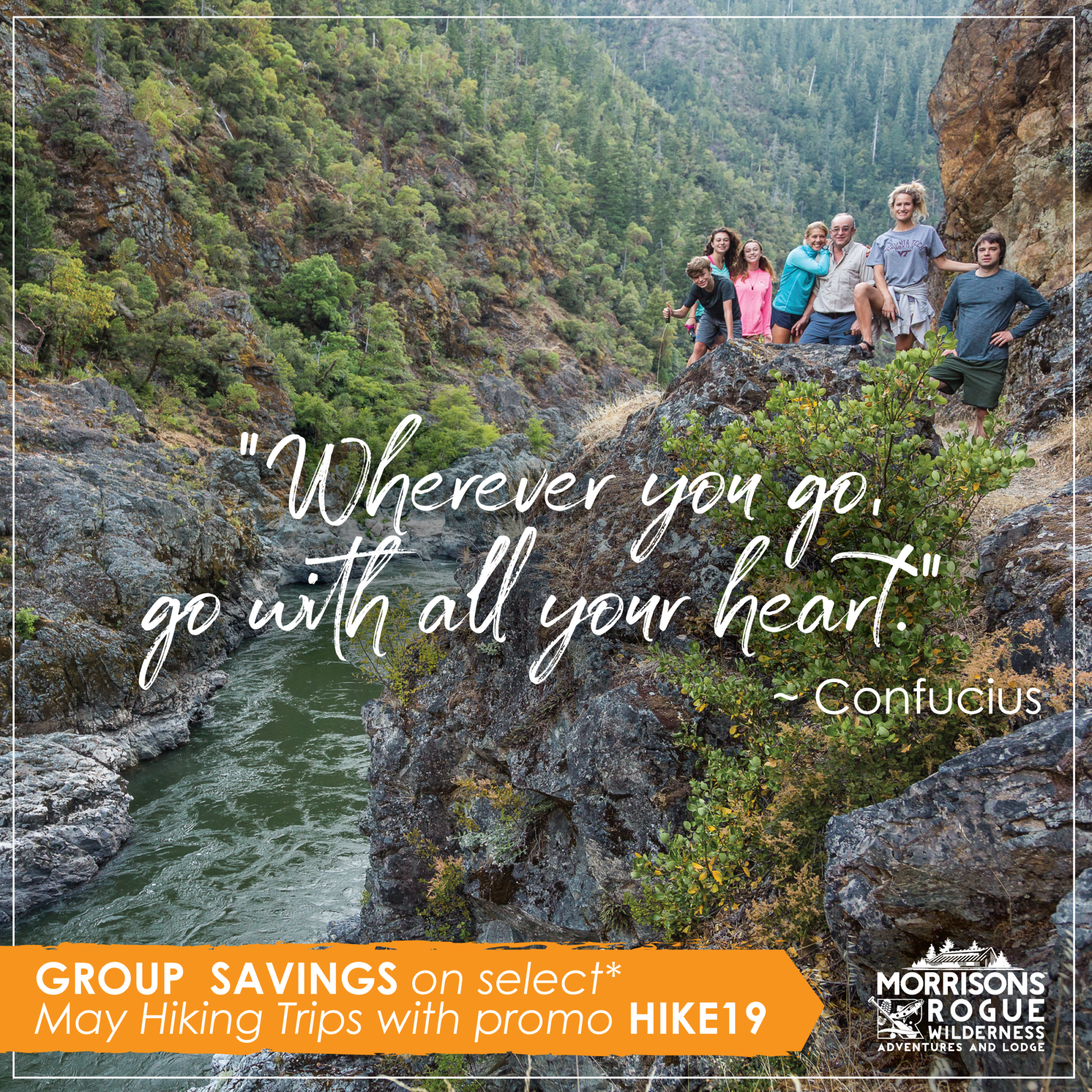 Group Hiking Adventures – March Offer
This limited-time offer expires 3/31/19.

Most Oregonians will agree that of the best Spring hikes along Oregon rivers, the Rogue River is #1. You'll find views of Rainie Falls, Whiskey Creek, and historic cabins as you make your way along the river and streams. May is also the perfect time to beat the heat and crowds while enjoying the spender that Spring has to offer. Bring family and friends. *Save $99 a person for groups of 4+ on May lodge-to-lodge raft supported hiking trips leaving 5/15, 5/27, and 5/29. Use promo code HIKE19.
Is the offer you're looking at expired? See our most current savings offers HERE!