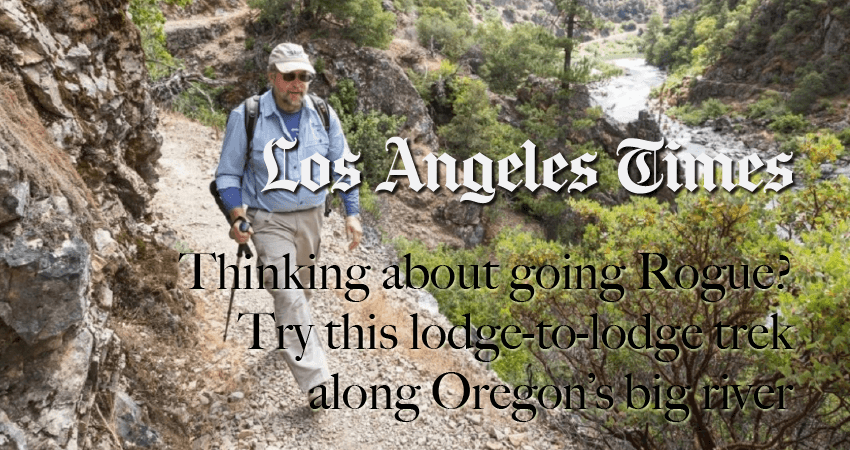 Thinking About Going Rogue?
Rogue Wilderness Adventures Featured in LA Times, who shares why hiking through the beauty of Oregon's Rogue River Canyon is not to be missed.
Rafting or jetboating isn't the only way to enjoy the Rogue River. We are gearing up for our fall season of hiking treks enjoyed by outdoor enthusiasts from around the country. The article highlights Morrisons Lodge to Lodge Hiking Trips, which explores nearly 40 miles of the Rogue River Trail.