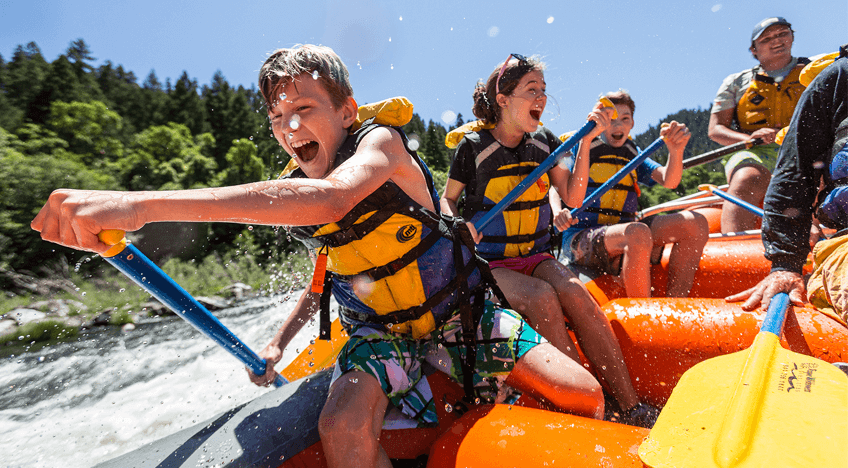 Merger! Rogue Wilderness Adventures Joins Forces with Morrisons Lodge and Rogue River Raft Trips
Have you heard the news? Two great river companies have come together: Rogue Wilderness Adventures and Rogue River Raft Trips' parent company, Morrisons Rogue River Lodge, have become ONE company!
For more than 43 years, RWA has been the leader in rafting, hiking, and fishing on the Rogue. You may be familiar with RWA's creative trips which have been featured in Sunset Magazine, USA Today, and the New York Times. All multi-day Rogue Wilderness Adventure trips will now be launching from Morrisons Lodge (8500 Galice Rd., Merlin OR 97532 – map). All half day and full day trips will launch from our downtown Merlin address (325 Galice Road, Merlin OR 97532 – map)
Morrisons Lodge has been welcoming guests to the Rogue River for 70-years. We are best known for our exquisite views, delicious dining, and Northwest hospitality on the famous Rogue River. All river activities will now be managed by Morrisons Rogue Wilderness Adventures.
We'd love to have you join us this year. You can help us celebrate our 70th anniversary! You'll find all our trips have been specially priced to make it easier than ever for you and your loved ones to start making memories on the Rogue!
So, don't let the names confuse you: Rogue River Raft Trips, Morrisons Rogue Wilderness Adventures, and Morrisons Lodge are all ONE company… which just makes us THAT MUCH BETTER at treating you to the adventure of a lifetime!
Visit our other websites at: www.MorrisonsLodge.com , www.FishingOnTheRogue.com, and www.WildRogue.com for full listings of our lodging and river activities.