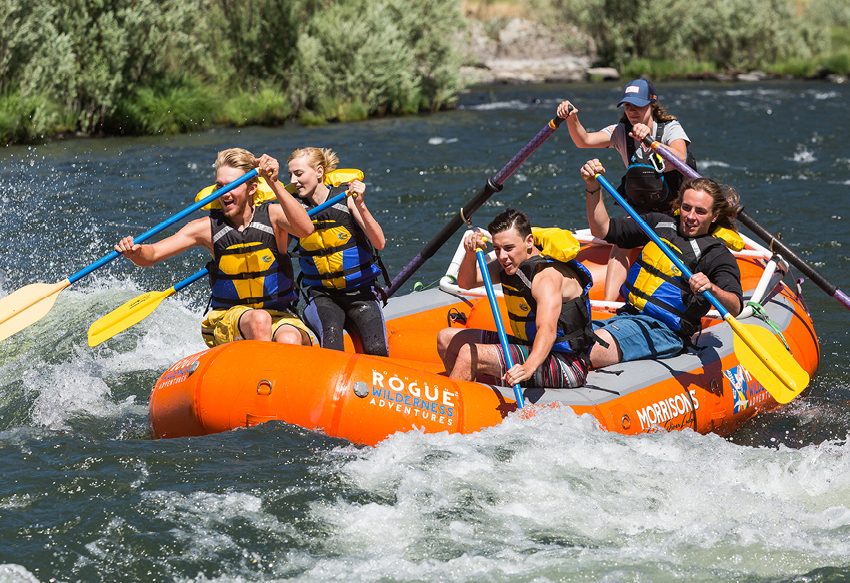 Why Choose Us
Choose Morrisons For Your Whitewater River Rafting Adventure
Morrisons Rogue Wilderness Adventures & Lodge knows the Rogue River inside and out. We have rafted the wild Rogue River for over 50 years, and our guides know every rapid, turn, twist, secret spot, and hidden gem these thrilling waters provide.
Other outfitters travel several rivers, but Morrisons offers whitewater rafting trips exclusively on the Rogue River. That means Morrisons specializes in the mighty Rogue so you get the most thorough, exciting, and fun rafting trip in Southern Oregon.
Our local river rafting guides also have incredible experience and skills which ensures a special experience for every rafter who takes to the rapids. Many of our guides have grown up in Southern Oregon and are more comfortable on the water than on land! While they navigate this spectacular stretch of water, they'll regale you with tales of their own whitewater rafting experiences.
Southern Oregon's Largest Adventure Company
Morrisons is the largest whitewater rafting outfitter on the Rogue River. We offer the most variety of dates to book single-day or multi-day rafting trips, and no one else provides as many types of trips as we do. Hike, raft, camp, lodge — why choose when you can do it all with Morrisons?
For our multi-day whitewater rafting trips, Morrisons has up to five launches each week, so we have plenty of times to fit your schedule. We also take pride in our fantastic food, and we do our best to provide healthy meals that cater to dietary restrictions when necessary. If you embark on one of our rafting day trips, Morrisons is the only outfitter to stop at a lodge where you'll enjoy a hot meal (cooked and ready!), and a bathroom break.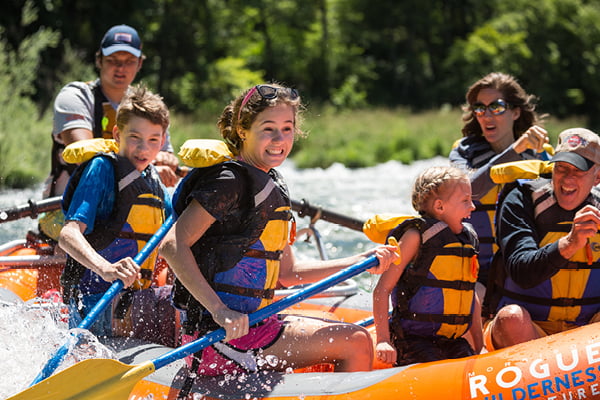 Whether you've never rafted before or had years of experience, you're in good hands with Morrisons. Safety is paramount to our guides and it's one of the reasons we have people come back for return trips year after year.
Morrisons Rogue River Lodge
Morrisons is also the only outfitter with a lodge right on the Rogue River. Comfortable, convenient, and affordable — Morrisons Lodge gives you a place to hang your hat before your whitewater rafting trip, and we have special rates for our rafting guests.
Call (800) 336-1647 or (541) 479-9554 to book your next whitewater river rafting trip. We can answer your questions about transportation, where to stay before your trip, what to bring, and much more.
When you embark on a Rogue River whitewater rafting trip with Morrisons, you adventure with the experts. We'll see you on the water!