The Gift of Adventure
Are you looking for that perfect gift?
Well, the science of gift-giving has a simple solution to help you find it! Dr. Thomas Gilovich of Cornell University found that experiences are the spice of life for three main reasons:
Experiential purchases enhance social relations more readily and effectively than material goods.
Experiential purchases form a bigger part of a person's identity.
Experiential purchases are evaluated more on their own terms and evoke fewer social comparisons than material purchases.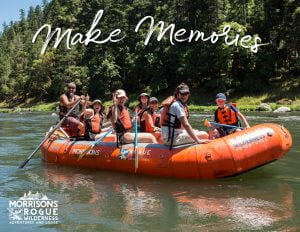 The point is, experiences with loved ones, trying NEW and exciting things, and create special memories that live on forever! We think that is what WE ALL CRAVE!
But how and why? Give them the gift of an ultimate experience, instead of a material one. The excitement begins with the anticipation of their upcoming adventure… then the planning, packing, and prepping! The memory of this experience and all that it entails will last far longer than the initial satisfaction of a material gift.
---
Want to create unforgettable memories with the people you care about while becoming the ultimate gift-giver?
Here are some of our top "gift" ideas:
Vacations make a great family gift.
If you like to shop, find items that lead to experiences such as a tent for camping.
Required equipment for new hobbies or activities.
Buy tickets to a local game park or event.
Enroll in classes to learn a new skill such as a painting class, cooking lessons, or a musical instrument.
Have an adventurous soul? How about sky-diving or white water rafting?
Here at Morrisons Rogue Wilderness Adventures, we specialize in the experience of the great outdoors. We are the perfect gift for the adventurer in your life. Available for individual trips or multiple travelers, we can customize the perfect gift certificate for you. Call us at 800-336-1647 today!