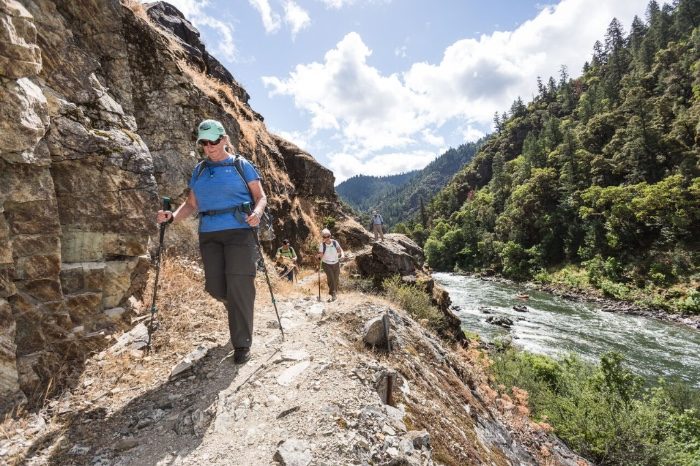 Experience the Beauty and History of the Rogue River Trail
Over a century ago the trails that are known today as the Rogue River National Recreational Trail was constructed for pack mules to supply miners searching for gold in Southern Oregon. Carved into rock cliffs, and sweeping down along the beautiful river, you can hike those same paths trekked by Chinook and Takelma Indians, American settlers, and miners. Stretching over 40 miles from Grave Creek to Big Bend the trail provides the perfect backdrop for memorable outdoor adventures.
Meandering along high cliffs and charming bridges, offering breathtaking views of waterfalls and rugged canyons it's easy to see how the Rogue River National Recreational Trail has been an inspiration to authors and poets such as Zane Grey, Alfred Powers, and Joaquin Miller. Once you experience it, you'll understand why it is considered to be one of the great historical trails in the United States.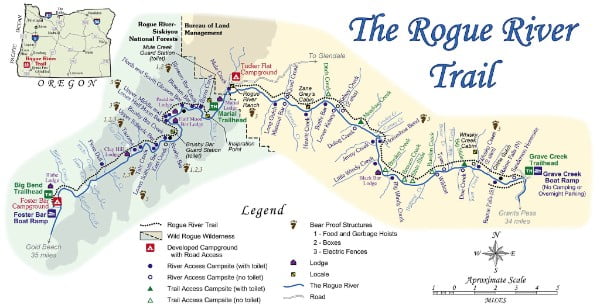 Morrisons has an extensive history with the Rogue River Trail. For the past 20 years, we've offered a variety of ways to experience it – from four-day raft-supported hiking trips to our popular summer hiking and rafting trip series and even a special wiking (wine hike) experience in the spring and fall. Whether you want to camp beneath the stars or cozy up in one of our cabins, we have an experience that will fit your style of adventure.