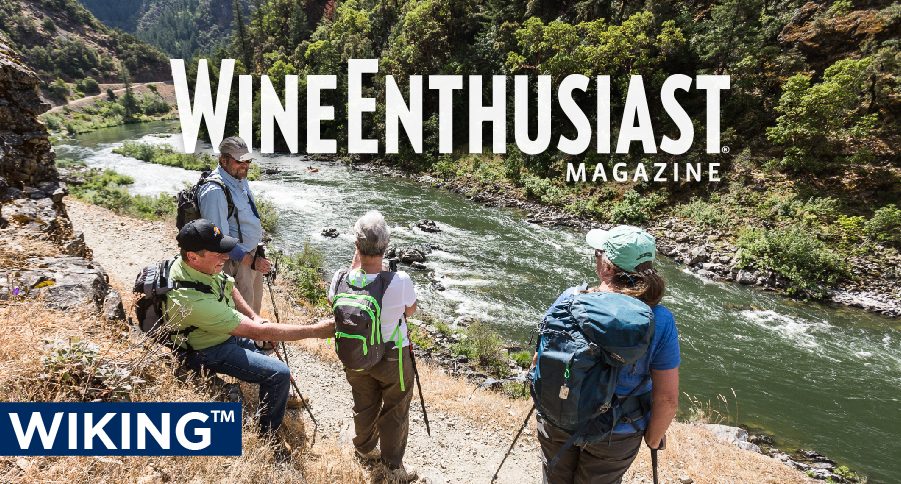 Wine Enthusiast – Hike Your Way Through Wine Country
For those of us who live in Southern Oregon, we already know the beauty of the Rogue Valley and its rich and diverse wine country. For those new to the area, enjoying some local wine and the breathtaking scenery is an experience not to be missed. Thank you to Wine Enthusiast Magazine for highlighting us and sharing what Morrisons has to offer.
Our WIKING™ trips offer serious hikers a 10-mile-a-day hike along the Rogue River, sleeping in lodges accessible only by foot or by boat. There are nightly wine tastings and oenology talks by a winemaker, featuring some fine wines from around our local region. A raft carrying equipment and a guide is available to anyone who wants a glimpse of the river's beavers, otters, and black bears. These trips are all-inclusive! It simply couldn't get any better.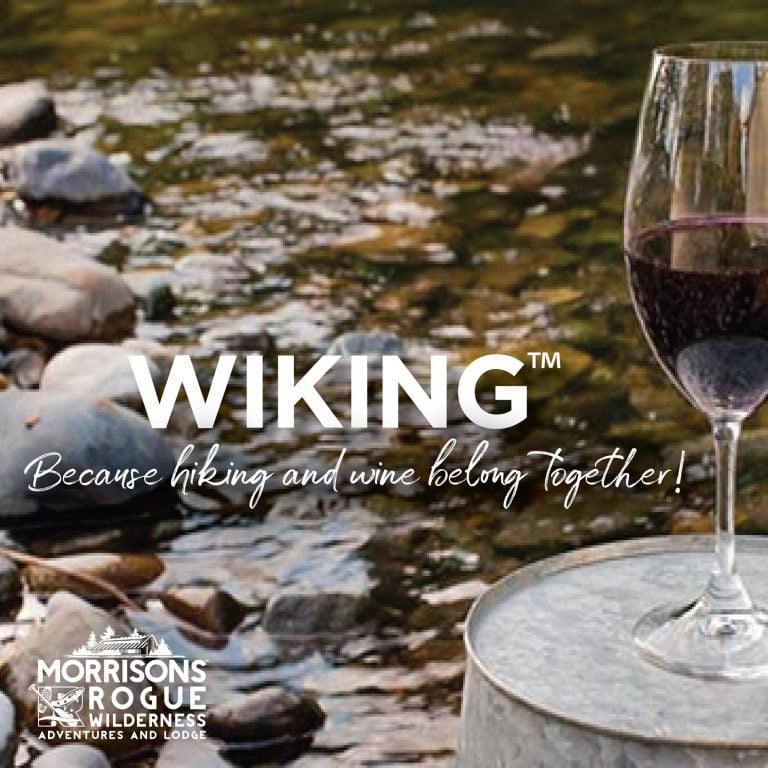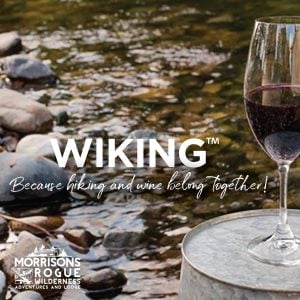 ---
What Does Southern Oregon Wine Country Have to Offer?
Rogue Valley
Wineries:
Agate Ridge Vineyard
Cliff Creek Cellars
Del Rio Vineyards
Edan Vale Winery
Eden Valley Orchards
Grizzly Peak Winery
Kriselle Cellars
Paschal Winery
Pearl Vineyards
RoxyAnn Winery
Slagle Creek Vineyard
South Stage Cellars
Weisinger Family Winery
Applegate
Wineries:
Augstino Estate
Cricket Hill Winery
Bridgeview Vineyards
DANCIN Vineyards
Deer Creek
Devitt Winery
Foris Vineyards & Winery
Red Lily Vineyards
Rosella's Vineyard
Schmidt Family Vineyards
Troon Vineyard
2Hawk Vineyard & Winery
Valley View Winery
Waldport Family Cellars
Wollridge Creek
Umpqua Valley
Wineries:
Abacela
Becker Vineyards
Brandborg Vineyard
Cooper Ridge Vineyards
Delfino
Ferraro Family Vineyards
Foon Estate Vineyards
Freed Estate Winery
HillCrest Winery & Distillery
Melrose Vineyards
River's Edge Winery
Spangler Vineyards
Spire Mountain Cellars
Trella Vineyards
Wild Rose