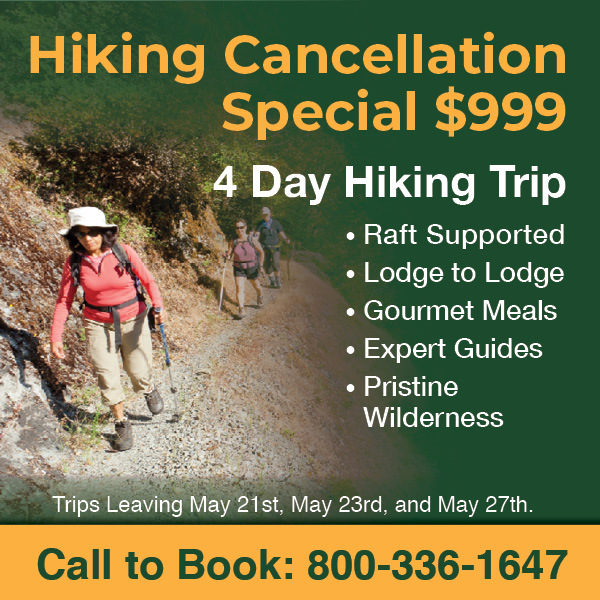 Hiking Special – April Offer
This limited-time offer expires 4/30/19.

Pay only $999 a person on select* May 4-Day lodge-to-lodge raft-supported hiking trips. Enjoy gourmet meals, expert guides, and pristine wilderness. Trips Leaving May 21st, May 23rd, and May 27th.
Spaces are limited and fill up fast, so you must call to receive this special pricing. 800-336-1647
Is the offer you're looking at expired? See our most current savings offers HERE!